Modern Dell laptops are designed with a built-in feature that restores your laptop's operating system to its original configuration. In essence, it enables you to restore your computer system to the state in which it was shipped. This can be helpful if you are upgrading and giving the laptop to someone else or if you run into problems with the operating system.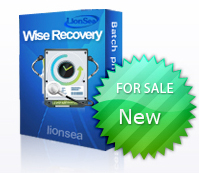 Method A:
Back up all data that you want to save. Once you reformat and restore the computer, all existing data will be completely erased. This includes any email, program files and drivers. Save your Documents folder.
Disconnect all peripherals — printer, modem, USB — from the computer, leaving only your monitor, mouse and keyboard.
Reboot your computer. As it boots up, press and hold the "F8″ key until you see the Advanced Boot Options menu. If you see the Windows logo appear, restart the computer and try to enter the Advanced Boot Options menu again.
Use the down arrow on your keyboard to choose "Repair Your Computer." Press "Enter."
Log in with an administrator account and click "OK."
Click "Dell Factory Image Restore" on the screen that appears and then click "Next."
Click "Yes" to confirm that you want to restore the laptop to its factory settings and click "Next."
Click "Finish" to reboot your computer after the restore process has finished. Your hard drive is now restored to its original configuration.
Reinstall any applications and files that you want on the laptop.
Method B:
It is important to use the right recovery software. Some undelete programs are designed only to restore photos which have been deleted.  While some others can not only recover photos undeleted but also those corrupted, lost or formatted. Here I recommend WiseRecovery to you. WiseRecovery can do a scan and show the photos need to be recovered so that you can choose which one you need to recover. This makes the recovery more efficient and convenient!
WiseRecovery provides an effective memory card data recovery solution to recover data after memory card format. It helps computer users to recover images, audios, videos, and other multimedia data from formatted memory cards under Windows 2000/XP/2003/Vista/2008/7/8.
Download WiseRecovery here
http://www.wiserecovery.com/download.php
Install it and launch it. Click the "Start Scan" button on the main window of WiseRecovery.
You can see the list of all volumes found on your computer, select the exact drive and click the "Next" button to start scanning. If you can't see the drive, please make sure your external drives are connected, and click 'Refresh' button.
It will take about 2-10 minutes to scan, it depends on your disk size and files amount on the disk. After scanning is finished, you can preview text document and picture files.