Email providers understand that sometimes it can be difficult to find old emails, especially if they were sent months or even years before. To make it easy for you to recover sent emails, email providers such as Hotmail, Yahoo! and Google provide email search engines and filters to find sent emails.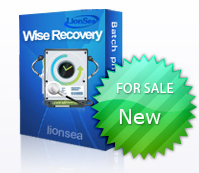 Method A:
Find the "Search Mail" tab, which is only accessible from your email page. Log on to your email account using your user name and password. For Gmail accounts, the tab is located at the top-left side of the email page. The phrase "Search Your Email" may also be used.
Enter a phrase, subject line, recipient name, email address or key word that can be used to identify the sent email. Type the information into the searching box.
Hit "Go," "Enter" or click on the search mirror icon. The system will search file folders, saved emails, sent emails and emails that are currently marked for deletion in your Trash folder.
Browse the results. Multiple emails may be tagged if the keyword you use is very common. Narrow your search if there are too many results to browse.
Setting Up a "Sent" Folder
Click on the "Settings" link on your email page. Log in to your email account to access your email page.
Set up a filter for sent emails. Choose to save a copy of each sent message in the Sent folder by checking the appropriate box.
Click "Save Changes" to save the changes and return to your Inbox. Once this feature is in place, you can recover future sent emails by clicking on the "Sent" folder and browsing sent emails there.
Browse sent emails by date, subject line or recipient.
Click on the sent email you wish to recover. Wait for the email message to load. Forward or print, if necessary.
Method B:
It is important to use the right recovery software. Some undelete programs are designed only to restore photos which have been deleted.  While some others can not only recover photos undeleted but also those corrupted, lost or formatted. Here I recommend WiseRecovery to you. WiseRecovery can do a scan and show the photos need to be recovered so that you can choose which one you need to recover. This makes the recovery more efficient and convenient!
WiseRecovery provides an effective memory card data recovery solution to recover data after memory card format. It helps computer users to recover images, audios, videos, and other multimedia data from formatted memory cards under Windows 2000/XP/2003/Vista/2008/7/8.
Download WiseRecovery here
Install it and launch it. Click the "Start Scan" button on the main window of WiseRecovery.
You can see the list of all volumes found on your computer, select the exact drive and click the "Next" button to start scanning. If you can't see the drive, please make sure your external drives are connected, and click 'Refresh' button.
It will take about 2-10 minutes to scan, it depends on your disk size and files amount on the disk. After scanning is finished, you can preview text document and picture files.